Online Ordering COMING SOON!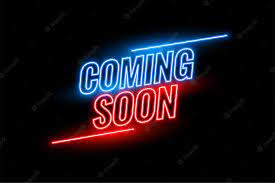 Monthly Special!
Cajun Sloppy Joe!
StopIN and DineIN or Get it ToGo at #MVSS -Sweet and Tangy on a King's Hawaiian Bun!
EveryTHING Goes with Our World Famous 'Nanner Puddin'!
Our Menu
Home of the Gourmet Pressed Sandwich
Drinks:  Fountain Coke Products - Coke, Diet Coke, Coke Zero, Sprite, Lemonade, and Mr. Pibb, Sweet Tea, Unsweet Tea, Coffee (regular or decaf)
Sides:  Chips, Cole Slaw, Pasta Salad, Cheesy Potatoes, Side Salad (or add a sandwich instead of a side, or pizza for extra)
Dessert:  Our World Famous 'Nanner Puddin'
Where we make lunch your way!
Choice of breads:  All sandwiches are available on 8″ white or wheat sub rolls, spinach or wheat wraps, croissants, or sliced breads (white, wheat, rye, sourdough), Gluten Free Bread +$2.75
Choice of cheese:  Cheddar, Swiss, Provolone, American
Toppings include:  lettuce, tomato, onion, green pepper, banana peppers, jalapeno peppers, baby spinach, cucumber, mushrooms, black olives, pickles, sweet pickle relish and salt and pepper
Dressings include:  Oil and Vinegar, Ranch, Italian, Thousand Island, Balsamic Vinaigrette, Raspberry Vinaigrette, Caesar, Blue Cheese, Honey Mustard, Prepared Horseradish and BBQ Sauce – Additional dressing +$.50
All sandwiches and wraps come with your choice of toppings and one side.  Substitute a side with a cup of soup, cheesy potatoes or a side salad for +$1.75.  Add a side salad to a pizza for +$1.75
smoked ham and aged cheddar cheese
all beef meatballs topped with marinara sauce and mozzarella cheese, toasted with our special seasoning
prime roast beef with provolone cheese
smoked bacon, fresh lettuce and thick sliced fresh tomato, mayonaise
smoked turkey and aged swiss
smoked ham, hard salami, pepperoni, capicola, provolone cheese, Italian dresssing and spices
prime roast beef with provolone on a sub roll with a side of Au Jus
smoked ham, smoked turkey, bacon and aged Swiss cheese with lettuce, tomato and mayonaise
beef steak, white american, mayo, mushrooms, onions, and green peppers
cheddar and American cheeses
House Specialty Sandwiches
Choice of breads:  All sandwiches are available on 8″ white or wheat sub rolls, spinach or wheat wraps, croissants, or sliced breads (white, wheat, rye, sourdough), Gluten Free Bread +$2.75
Choice of cheese:  Cheddar, Swiss, Provolone, American
Toppings include:  lettuce, tomato, onion, green pepper, banana peppers, jalapeno peppers, baby spinach, cucumber, mushrooms, black olives, pickles, sweet pickle relish and salt and pepper
Dressings include:  Oil and Vinegar, Ranch, Italian, Thousand Island, Balsamic Vinaigrette, Raspberry Vinaigrette, Caesar, Blue Cheese, Honey Mustard, Prepared Horseradish and BBQ Sauce – Additional dressing +$.50
All sandwiches and wraps come with your choice of toppings and one side.  Substitute a side with a cup of soup, cheesy potatoes or a side salad for +$1.75.  Add a side salad to a pizza for +$1.75
Our delicious house-made chicken salad with red grapes, granny smith apples, pecans and mayonaise
Corned beef or turkey, sauerkraut, swiss cheese and Thousand Island dressing on rye
smoked turkey, mayonaise, cranberries and cucumbers on a croissant
Chicken breast, ham, bacon, Swiss cheese and Honey Mustard on a Brioche bun
Tuna Salad or Spicy Tuna Salad
Our own house-made tuna salad. Make it spicy with fresh baby spinach, jalapenos and topped with Siriracha sauce
Pastrami on rye with Swiss and spicy mustard
Smoked turkey, smoked ham, cheddar cheese and apple butter on grilled sourdough
Smoked turkey, smoked ham, salami, Swiss cheese, pickles and spicy mustard, raspberry preserves
Mojo marinated pork, ham, swiss cheese, spicy mustard, and dill pickle
Pastrami and corned beef on rye with Swiss and spicy mustard
Crock pot chicken in cilantro salsa with lettuce, tomato, sour cream and shredded Mexican cheese
Ham, salami, capicola, Provolone cheese and marinated olive salad on a sesame sourdough round loaf
Thick cut, all beef fried to perfection
Tripple decker on rye with turkey, ham, corned beef, cole slaw, Thousand Island dressing and Swiss
Lamb, lettuce, onion and tomato and tzatziki sauce
Choice of breads:  All sandwiches are available on 8″ white or wheat sub rolls, spinach or wheat wraps, croissants, or sliced breads (white, wheat, rye, sourdough), Gluten Free Bread +$2.75
Choice of cheese:  Cheddar, Swiss, Provolone, American
Toppings include:  lettuce, tomato, onion, green pepper, banana peppers, jalapeno peppers, baby spinach, cucumber, mushrooms, black olives, pickles, sweet pickle relish and salt and pepper
Dressings include:  Oil and Vinegar, Ranch, Italian, Thousand Island, Balsamic Vinaigrette, Raspberry Vinaigrette, Caesar, Blue Cheese, Honey Mustard, Prepared Horseradish and BBQ Sauce – Additional dressing +$.50
All sandwiches and wraps come with your choice of toppings and one side.  Substitute a side with a cup of soup, cheesy potatoes or a side salad for +$1.75.  Add a side salad to a pizza for +$1.75
Lettuce, tomato, onioin, banana pepper, cucumber, black olives, feta and tzatziki sauce
Flat bread topped with pizza sauce, tomatoes, onions, green peppers, mushrooms, black olives, mozzarella cheese and our special seasoning
Black bean burger, lettuce and tomato on a Brioche bun
Lettuce, tomatoes, cucumbers, onion, green pepper, banana peppers, jalapenos, black olives, pickles, mushrooms and roasted red pepper hummus
Chopped lettuce, tomaotes, onions and cucumbers – Add Grilled Chicken for and additional charge
Flat bread topped with pizza sauce, mozzarella cheese and our special seasoning
Wheat and soy based with mustard, ketchup and sauerkraut
Choice of breads:  All sandwiches are available on 8″ white or wheat sub rolls, spinach or wheat wraps, croissants, or sliced breads (white, wheat, rye, sourdough), Gluten Free Bread +$2.75
Choice of cheese:  Cheddar, Swiss, Provolone, American
Toppings include:  lettuce, tomato, onion, green pepper, banana peppers, jalapeno peppers, baby spinach, cucumber, mushrooms, black olives, pickles, sweet pickle relish and salt and pepper
Dressings include:  Oil and Vinegar, Ranch, Italian, Thousand Island, Balsamic Vinaigrette, Raspberry Vinaigrette, Caesar, Blue Cheese, Honey Mustard, Prepared Horseradish and BBQ Sauce – Additional dressing +$.50
All sandwiches and wraps come with your choice of toppings and one side.  Substitute a side with a cup of soup, cheesy potatoes or a side salad for +$1.75.  Add a side salad to a pizza for +$1.75
Lettuce, tomato, pickles, aged Swiss cheese, red hot sauce and ranch dressing
Grilled chicken, lettuce, provolone cheese and Caesar dressing
Grilled chicken, lettuce, tomato, onion, banana pepper, cucumber, black olives, feta and tzatziki sauce
Choice of breads:  All sandwiches are available on 8″ white or wheat sub rolls, spinach or wheat wraps, croissants, or sliced breads (white, wheat, rye, sourdough), Gluten Free Bread +$2.75
Choice of cheese:  Cheddar, Swiss, Provolone, American
Toppings include:  lettuce, tomato, onion, green pepper, banana peppers, jalapeno peppers, baby spinach, cucumber, mushrooms, black olives, pickles, sweet pickle relish and salt and pepper
Dressings include:  Oil and Vinegar, Ranch, Italian, Thousand Island, Balsamic Vinaigrette, Raspberry Vinaigrette, Caesar, Blue Cheese, Honey Mustard, Prepared Horseradish and BBQ Sauce – Additional dressing +$.50
All sandwiches and wraps come with your choice of toppings and one side.  Substitute a side with a cup of soup, cheesy potatoes or a side salad for +$1.75.  Add a side salad to a pizza for +$1.75
Flat bread topped with pizza sauce, pepperoni, mozzarella cheese and our special seasoning
Flat bread topped with pizza sauce, meatballs, mozzarella cheese and our special seasoning
Flat bread topped with pizza sauce, pepperoni, ham, salami, meatballs, bacon, mozzarella cheese and our special seasoning
Flat bread topped with pizza sauce, pepperoni, ham, green peppers, onions, black olives, banana peppers, jalapeno peppers, mozzarella cheese and our special seasoning
Choice of breads:  All sandwiches are available on 8″ white or wheat sub rolls, spinach or wheat wraps, croissants, or sliced breads (white, wheat, rye, sourdough), Gluten Free Bread +$2.75
Choice of cheese:  Cheddar, Swiss, Provolone, American
Toppings include:  lettuce, tomato, onion, green pepper, banana peppers, jalapeno peppers, baby spinach, cucumber, mushrooms, black olives, pickles, sweet pickle relish and salt and pepper
Dressings include:  Oil and Vinegar, Ranch, Italian, Thousand Island, Balsamic Vinaigrette, Raspberry Vinaigrette, Caesar, Blue Cheese, Honey Mustard, Prepared Horseradish and BBQ Sauce – Additional dressing +$.50
All sandwiches and wraps come with your choice of toppings and one side.  Substitute a side with a cup of soup, cheesy potatoes or a side salad for +$1.75.  Add a side salad to a pizza for +$1.75
Chopped lettuce, tomatoes, onions, ham, turkey and provolone cheese
Beef and bean chili on a bed of tortilla chips with lettuce, tomatoes, onions, cheddar cheese, jalapenos, salsa and sour cream
Our delicious house-made chicken salad on a bed of chopped lettuce
Grilled chicken breast, lettuce, provolone cheese, croutons and Caesar dressing
Choice of cheese:  Cheddar, Swiss, Provolone, American
Toppings include:  lettuce, tomato, onion, green pepper, banana peppers, jalapeno peppers, baby spinach, cucumber, mushrooms, black olives, pickles, sweet pickle relish and salt and pepper
All sandwiches and wraps come with your choice of toppings and one side.  Substitute a side with a cup of soup, cheesy potatoes or a side salad for +$1.75.  Add a side salad to a pizza for +$1.75
Hot Dogs are Priced for One or Two
Grilled All-Beef Hot Dogs
with mustard, ketchup and onions
with mustard, chili, slaw and jalapeno peppers
with mustard, chili and onions
with mustard, chili, slaw and onions
Kids Meals, 10 and Under (includes a choice of chips and a 12-ounce Fountain Drink)
1/2 Turkey and Cheese Sub